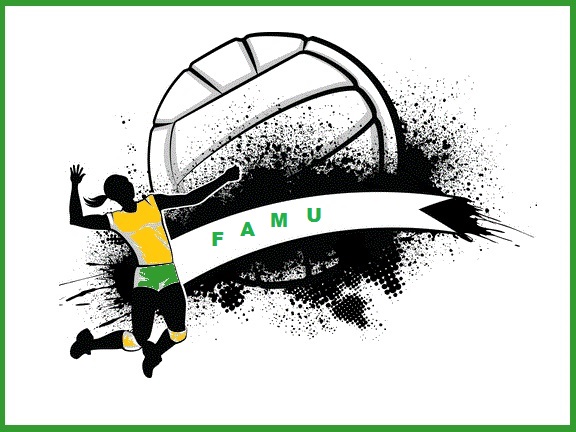 2016 Schedule (printable)
Tonight the young FAMU Volleyball Team will host the Trojans of Arkansas Little Rock in the first of three tough games over two days. Continuing the tournament FAMU will visit the FSU Seminoles at Tully Gym at 1:00 PM on Friday and return to the AL Lawson Center on Friday night to host the Baylor Bears.
An improved Rattler team will face tough competition. The Rattlers began the season losing three games in a row. Costly errors and the lack of experience for a team of mostly new players took a toll in those first few games. In the next three games the Rattlers went 2-1. The errors were vastly reduced and the players demonstrated a better feel for how to play with one another. Now 2-3, the Rattlers are skilled and athletic and show a lot of promise. Their keys to winning are to reduce the errors, play in system, and remain confident.
The Arkansas Little Rock Trojans finished last season ranked 115th in the NCAA RPI. Playing a challenging schedule thus far they are 2-5. The tall Trojans are currently ranked 1st in Blocks in NCAA Division 1. This will be the third Sun Belt Conference team the Rattlers will have faced this season. They have yet to win a match against a Sun Belt team this year.
The Rattlers hope to perform better against the Seminoles than they did when they hosted the Seminoles last year and lost 3-0. The Seminoles are ranked 13th in the NCAA Division 1 poll. The Seminoles are 3-1 with their only loss to highly ranked Minnesota.
The 4-3 Bears started off the season with a tough schedule and have a winning percentage above 500. To defeat the Bears, the Rattlers will have to find a way to slow junior outside hitter Katie Staiger, who leads the Bears in Kills averaging 6 per set and has a hitting percentage of .257 per game. Sophomore transfer outside hitter Aniah Philo is averaging 2 kills per set and has a hitting percentage of .157. Junior middle hitter Camryn Freiberg also averages 2 kills per set and has a hitting percentage of .217. Senior setter Morgan Reid and freshmen setter Brayal Hunt lead the team in assists. The Bears are a member of the Big 12 Conference and finished last season ranked 47th in the NCAA RPI.